KTB and KTF Stakeholders Engagement Meeting
22nd May 2023. Kenya Tourism Board (KTB) held a meeting with Kenya Tourism Federation (KTF) to introduce the currently constituted board members and deliberate on strategies to propel the tourism, travel and hospitality industry forward, through identification of the winning aspects.
The KTB Board comprises of Chairperson Mr. Francis Gichaba, Mr. Victor Shitakha (also chairperson KCTA), Ms. Janeann Munyao, Ms. Alphina Bwaley, Mr. David M.Tanki, Mr. David Kinyangi and Ms. Jacklyne Cherop Tai.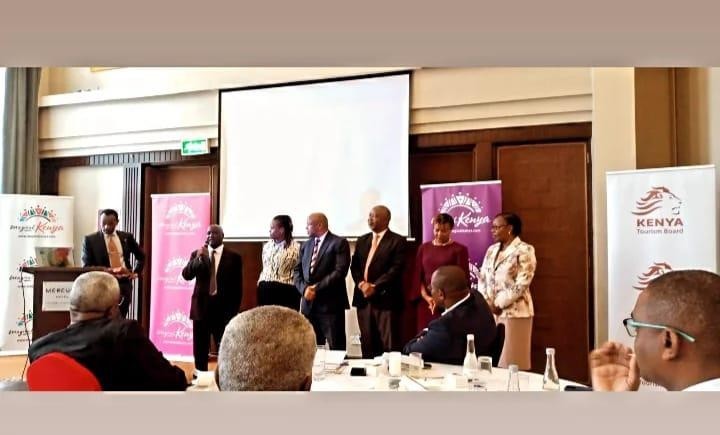 Other members of the KTB team present led by the Ag CEO KTB – Mr. John Chirchir introduced include Ms. Fiona Ngesa, Ms. Betty Ichan and Mr. Allan Njoroge.
KTF team was led by the Chairman, Mr. Fred Odek together with Ms. Susan Ongalo, CEO KTF, Mr. Chris Musau, KAHC chairman; Mr. Mike Macharia, CEO KAHC; Ms. Edith Alusa, CEO EK; Mr. Fred Kaigua, CEO KATO; Mr. Mike Muthami, Chairman PERAK; Ms. Eunice Ogea, Ag. CEO PERAK; KPSGA Chairman – Mr. Edwin Selempo; Mr. Philip Rono KPSGA board Member; Dr. John Wandaka board member EK; Ms. Isabella Too KATA; Dr. Mary Ragui, KATO Vice-chair; Mr. Michael Njogu and Mr. Joshua Nyiera, KATO board members respectively.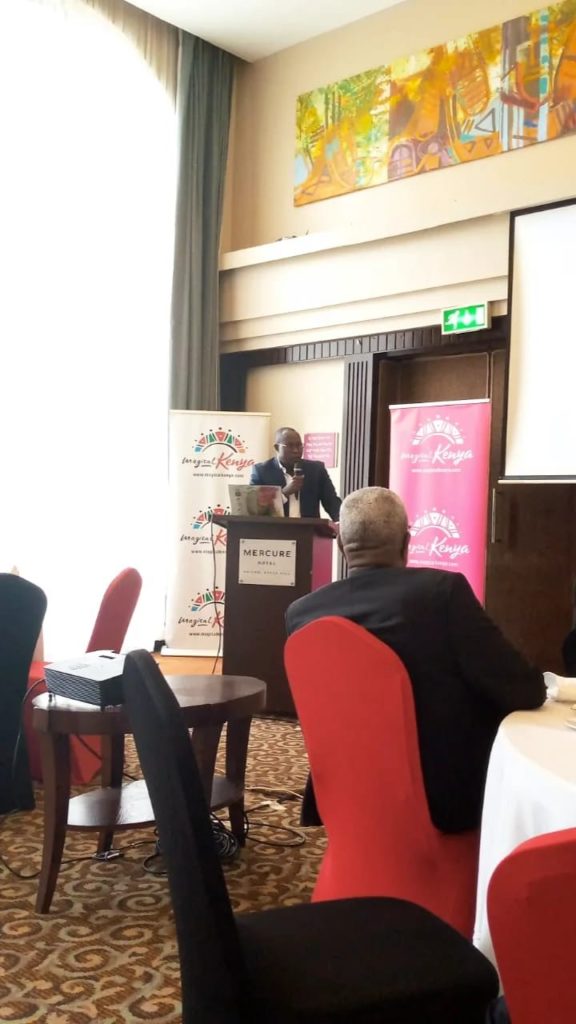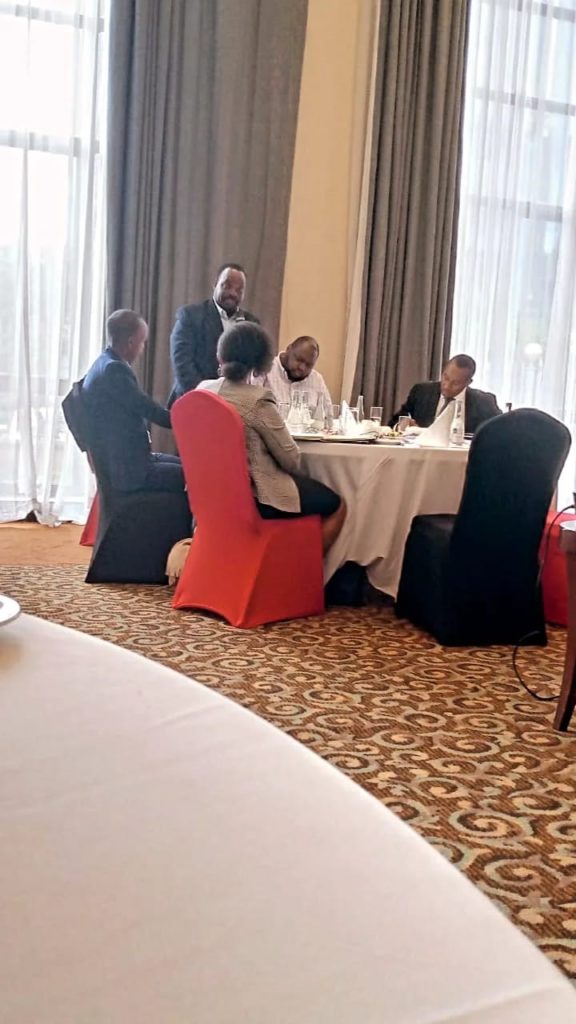 The   overarching   objective   of   the   deliberations   is   to   align   the   Kenya- MagicalKenya brand marketing initiatives with a goal to grow tourism arrivals while incorporating the intent and spirit of the Kenya Kwanza manifesto.
The collaborations between the government and the private sector (KTF) gives insights into areas of alignment to ensure recovery and growth of the tourism sector.