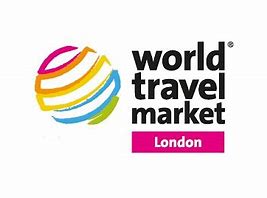 WTM LONDON 2023
November 6- 8th 2023. Registration on-going. For inquiries send email to Admin@ktf.co.ke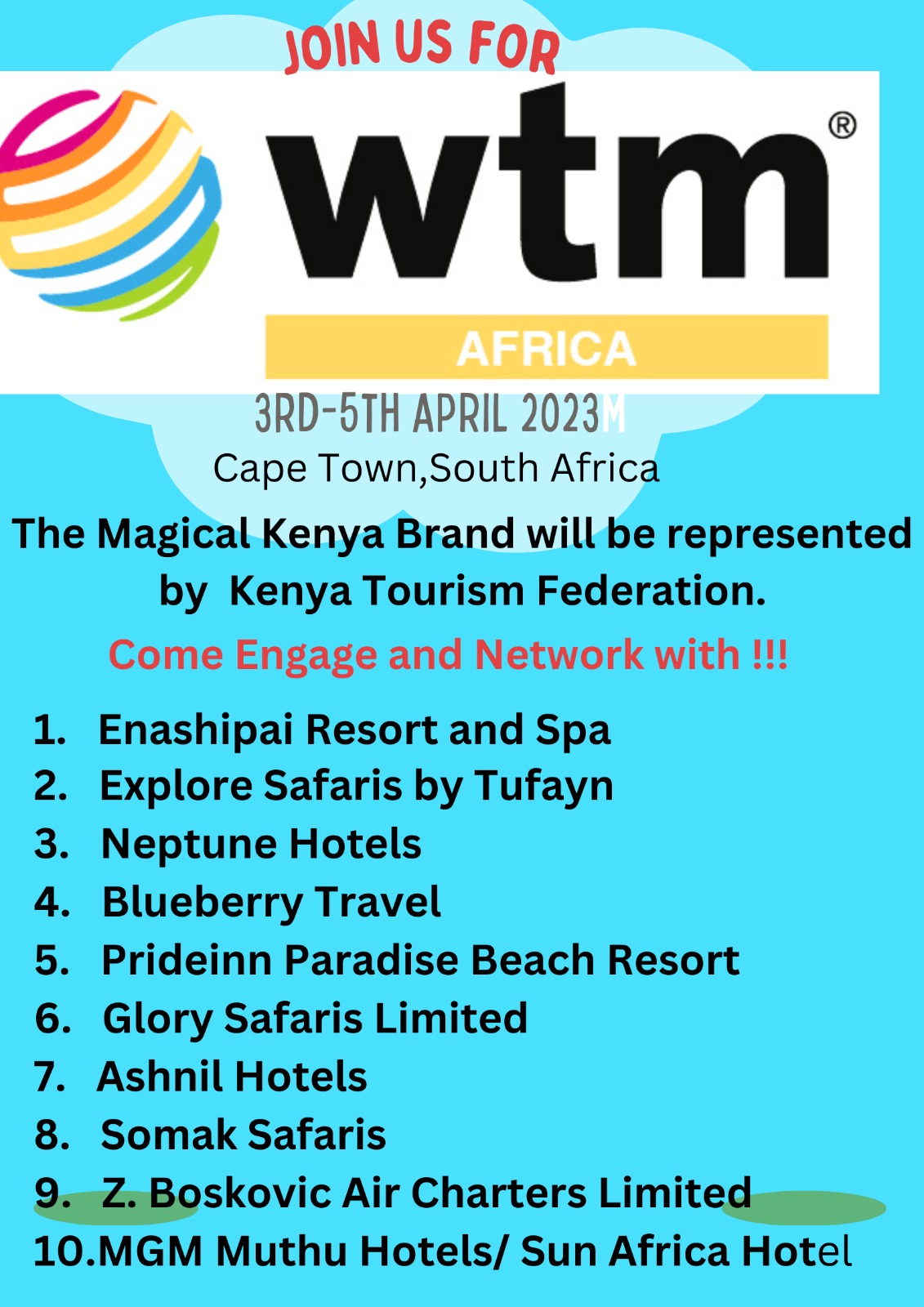 WTM AFRICA 2023
The Kenya Tourism Board Will Be Participating At ITB Berlin In 9-12 March 2021 And Would Like To Invites The Travel Trade To Register For This Show. ITB Berlin 2021 Will Be A Virtual Show But With A Similar Profile To The Physical Show And Additional Visibility Online.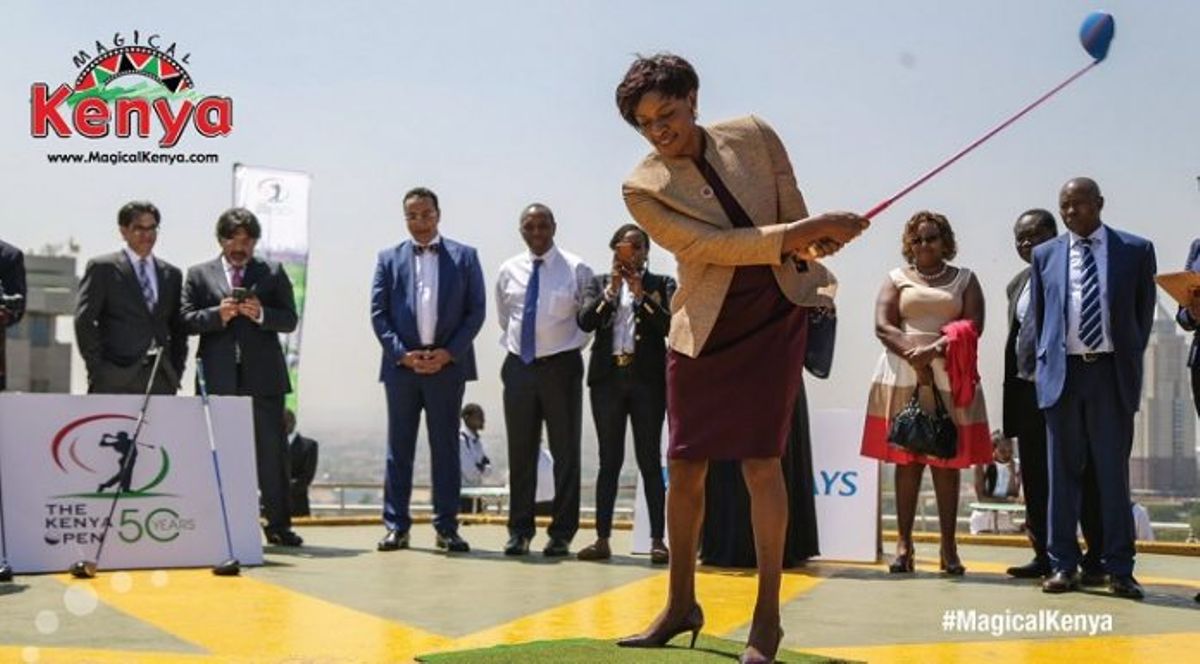 Magical Kenya Open Safari Tours Nyali Golf and country club 30th Jan to 13th June. We invite members to extend to the various events prizes to KTB via helen@ktb.go.ke in form of complimentary for dinner, lunch, brunches, accommodation and any other areas that the golfers can get to sample tourism experiences preferably extended in a pair.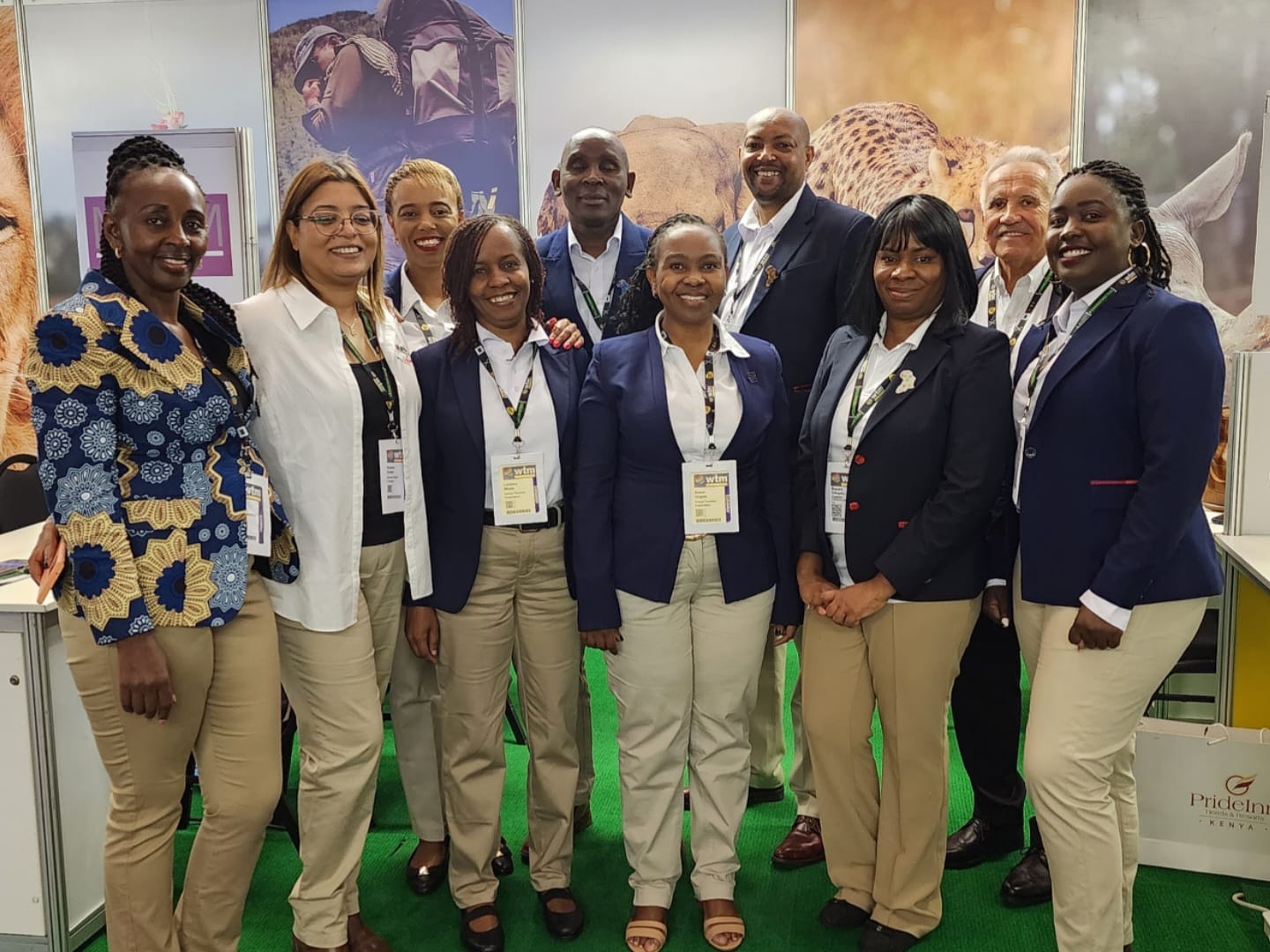 WTM Africa 2023
The World Travel Market is the leading global event for the travel industry, it is the must-attend three-day exhibition for the worldwide travel and tourism industry. The show facilitates business connections for the global (leisure) travel community. The Magical Kenya Brand was this year represented by the Kenya Tourism Federation at the WTM - Africa tradeshow that opened their doors on the 3rd – 5th April 2023 in Cape Town, South Africa.